Get to know our Service Manager Paula Murphy…
Paula started in the Oakstown plant in February 2016 as a reception administrator. She soon took over the Service Department. Before arriving in Oakstown, Paula spent 7 and a half years in Knightsbrook in Trim as a group HR Assistant and PA to the General Manager. She has a background in recruitment in the hospitality industry which stretches back to 2000 in Dublin before moving to Knightsbrook.
Paula moved to Meath from Dublin 16 years ago but has never lost her Dublin roots or strong accent. She attends all the Dubs games with her family every weekend making the trip from her home in Longwood to Croke Park or elsewhere when the Dubs do go on the road which doesn't happen all that often!
Q&A session with Paula:
1. What is your biggest achievement?
Having my two girls, Kelly who is 9 and Ciara is 3.
2. What is your favourite song?
The voyage by Christy Moore, it was my first dance at my wedding.
3. What do you appreciate most about your life?
My health and my family's health.
4. What do you like to do in your spare time/on weekends?
Go to watch the Dubs in Croke Park and further afield unlike some supporters. I also love doing things together as a family.
5. What are the 3 most important things you would include in your things-to-do list?
To run the Dublin Marathon.
Travel to Dubai and stay in the under-water hotel.
Learn to drive a motorbike around a circuit without crashing!
6. What is your favourite movie?
Footloose (The Original).
7. Chipper or Chinese?
Neither-I love Indian… Big Bites Enfield.
8. Night in or night out?
Night out when I get a chance. Can't beat Stoney's!
9. What is your favourite drink?
Blue WKD/Pink Gin can't separate them!
10. What is your favourite meal?
My Mother's Sunday roast!
11. What's your biggest fear?
Heights…
12. Who is your favourite soccer team?
Manchester United-Just because my husband is Man U mad! I actually used to be a Liverpool fan but was quickly converted.
13. Where is your favourite holiday destination?
Orlando Florida…was one of the three places we visited on our honeymoon along with New York and Las Vegas.
14. Do you have any pets?
We have 2 Springer Spaniels called Bella and Tilly, they are gorgeous.
15. What's the most random thing you say?
I always say "Whatever."
16. In one sentence, how would you sum up the internet?
Brilliant for staying in touch with people who are living away from home.
17. Jaffa Cake or Mikado?
Neither…I despise Jaffa Cakes. I love Custard Creams though.
18. Biggest Messer in Oakstown?
Bartosz Herkt the Technician-You don't know what he will come out with next!
19. What would you do if you won the Lotto?
Go on a 6-month holiday to Australia and buy a new house and car for my husband and me. Not 2 houses, 1 house and two cars!
20. And finally, what are you most proud of during your time in Oakstown?
Building up a strong and hardworking service team. We all have a great relationship and get on well, you don't feel like you're just coming into work for the sake of it every morning!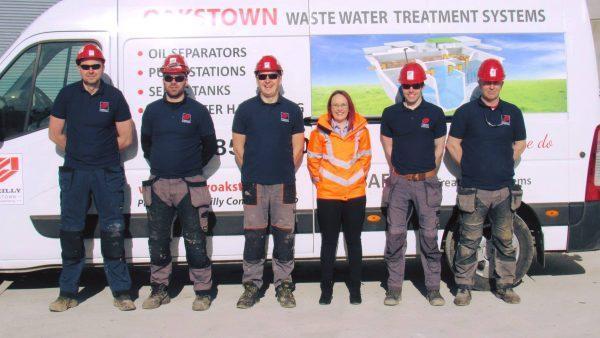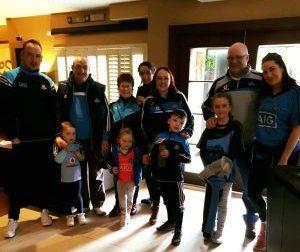 https://www.oreillyoakstown.com/wp-content/uploads/2018/05/Paula-1.jpg
1728
972
O'Reilly Oakstown Editor
https://www.oreillyoakstown.com/wp-content/uploads/2016/01/top-logo1.jpg
O'Reilly Oakstown Editor
2018-04-28 07:34:39
2018-06-20 09:09:52
Meet the Team - Paula Murphy