Discover O'Reilly Oakstown: Our Story
&

Services
Since becoming a part of the O'Reilly Group in 2003, O'Reilly Oakstown has extended its environmental protection operations across multiple areas such as oil-water separation, effluent holding, wastewater treatment, and rainwater harvesting. Over the years, our capabilities have evolved from offering domestic wastewater treatment systems to delivering bespoke design, installation, and commissioning services for commercial treatment plants catering to sectors like hospitality, education, healthcare, and more.
At O'Reilly Oakstown, we don't merely provide the product; we offer an all-inclusive installation service. Our dedicated team ensures the seamless installation of every system, equipped with an electronic control box, alarm panel, and all necessary cables. We don't just supply the tank – we give you the complete package.
As we witness a surge in environmental consciousness, O'Reilly Oakstown is committed to continually innovating and offering solutions to environmental issues as they emerge.
O'Reilly Group encompasses four companies: O'Reilly Concrete, Barleystone Paving, O'Reilly Oakstown Environmental, and our latest addition, O'Reilly Precast in the UK. Spread across Ireland and the UK, the Group maintains 10 production facilities.
Our environmental solutions portfolio includes Wastewater Treatment Systems, Septic Tanks, and Rainwater Harvesting Systems tailored to residences, schools, hotels, businesses, and agricultural enterprises. From domestic wastewater treatment systems to large-scale commercial plants, our bespoke services cover the full spectrum of design and installation needs.
Rely on O'Reilly Oakstown for complete installation service. From system commissioning to expert on-site guidance, we ensure perfect setup. Our full-package offer goes beyond just the tank; it includes the electronic control box, alarm panel, and all essential cables.
With the rising tide of environmental awareness, O'Reilly Oakstown stays ahead of the curve, continually offering innovative solutions to any emerging environmental challenges.
O'REILLY CONCRETE - LARCHFIELD
MAIN PRODUCTS:
Ready-mix concrete
Pre-stressed floor units
Pre-stressed wall panels
Precast wall panels
Precast beams and columns
Precast culverts
Precast stairs and landings
Agricultural precast products
O'REILLY OAKSTOWN ENVIRONMENTAL
Product Range
Wastewater Treatment:
The Oakstown BAF (Biofilm Aerated Filtration ) range of EN12566-3 certified wastewater treatment systems are highly regarded by engineers for a lifetime of reliable use.
Rainwater Harvesting:
The Oakstown Rainbank, a dependable rainwater system for domestic and commercial applications. Using soft water from rain massively reduces the requirement to pump and treat water from ground sources.
Oil Water Separation:
We partner Ecol-Unicon to produce robust petrol interceptors for filling stations, carparks, factories and commercial buildings.
Retaining Walls:
L-Wall, A-Wall and King Blocks complement O'Reilly Concrete Prestressed walls to offer a complete range of walling solutions for agricultural and commercial uses.
Firefighting Tanks:
From 20,000 Litre storage to half a million litres, we provide emergency water storage for firefighting purposes.
Attenuation Tanks:
Solutions to comply with SUDS directives in both concrete and plastic crates.
BARLEYSTONE PAVING
This Company has a strong innovation culture, in addition to its core products of concrete paving bricks, Barleystone manufactures a permeable paving which is designed to meet the demands and standards to reduce flood and pollution risk. Management recognised that manual laying production process methods being used by competitors were highly inefficient and very labour-intensive.
The Company invested €10M since 2008 in a new state of the art manufacturing facility in Co. Cavan that has the capacity to produce 5,000 m2 of brick per day. The innovative production method used by Barleystone facilitates the laying of the bricks by machine greatly reducing the costs of the final product.
MAIN PRODUCTS:
• Paving bricks
• Permeable paving systems
• Hollow blocks
• Decorative stone
• Retaining walls
DEVELOPMENT OF NEW PRODUCT IDEAS
The Group is continuously researching new products, increasing range of specifications, developing new products and enhancing usability and believes these new introductions to their product lines account for approx 10% of sales.
SKILL CAPABILITY
The O'Reilly Group already have a strong, professional, experienced management team in place to manage all areas of the business. The management team spans the 3 group companies. Key personnel who have responsibility for all 4 companies include Financial Controller, Credit Controller, Quality Controller, Health & Safety Officer, Transport & Logistics Manager, Engineering & Design department and the Sales team. Key personnel are encouraged to undertake ongoing development and training courses.
The Group philosophy is that they are selling technology not just concrete. We have invested heavily in design software and in training staff over recent years and have the skills to design, draw and detail production schedules for customers.
O'Reilly Oakstown are part of the O'Reilly Concrete Group
---
History
O'Reilly Oakstown was originally known as Oakstown Concrete, a company started by The Lynam Brothers in the early 1970s.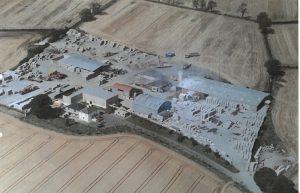 Originally manufacturers of Concrete fence posts, they saw an opportunity to specialise in Cattle Slats and soon they were one of the largest slat makers in the country. From this, they diversified into Concrete Septic Tanks and in the late 90's pioneered The Oakstown BAF Wastewater Treatment System when Environmental regulations started to tighten up.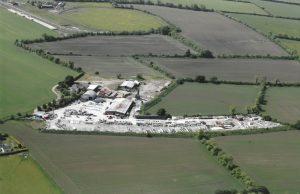 When Thomas Lynam Snr died, O'Reilly Concrete Kingscourt bought the business and renamed it O'Reilly Oakstown in 2003.
Since then we have further expanded our operations into every area of environmental protection, from Oil Water Separation, Grease Traps, Effluent Holding and Treatment and finally Rainwater Harvesting.
---
Over the years we have grown from supplying Domestic Wastewater Treatment Systems to providing a full bespoke design and installation service for large Commercial Treatment Plants for Hotels, Schools, Nursing Homes, Bars/Restaurants, Office Blocks, Factories, Petrol Stations, Sports Centres etc.
As environmental awareness increases, at O'Reilly Oakstown we intend to keep providing innovative solutions to environmental problems whenever and wherever they may arise.
The O'Reilly Concrete Group are one of the largest concrete companies in Ireland and the UK with over 220 employees. We have built schools, hotels, office blocks and hospitals from London to Edinburgh and Cork to Belfast.
Co. Cavan: Kingscourt | Belturbet | Taghart
Co. Monaghan: Ballyhoe
Co. Meath: Trim
100% Family Owned, O'Reilly Concrete specialise in the Design, Manufacture and Erection of Precast Frame Buildings. Our 'Total Precast Structures' are being used for many types of construction including Schools, Apartment Blocks, Parking Structures, Retail Developments, Office Blocks Student Buildings & Accommodation
Through our sister company Barleystone Paving, we manufacture and supply cobble block paving bricks, smooth paving, permeable paving and kerbs.