SERVICES – MAINTENANCE FOR YOUR DOMESTIC WASTEWATER TREATMENT TANK
O'Reilly Oakstown provide a dedicated Maintainence Service through our maintenance contract, which is standard with the purchase of the BAF System.
We can offer an annual service contract should our customers wish to avail of it, see below for details.  Alternatively we can carry out a one-off service if preferred. Please contact us here to find out more about our maintenance service and costs.
---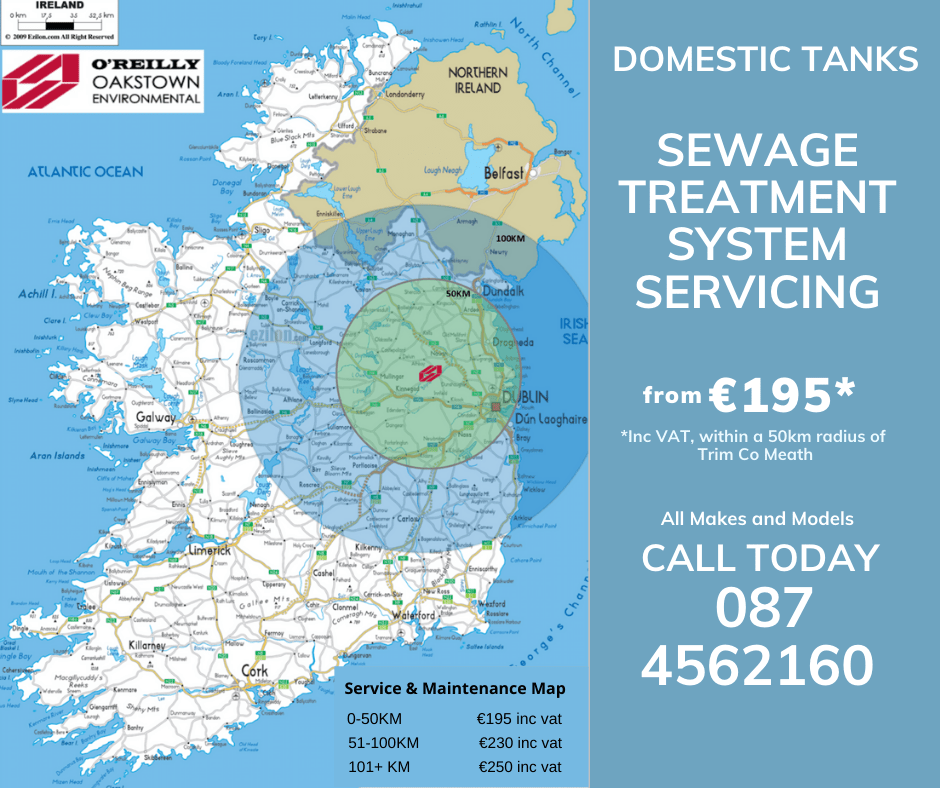 O'Reilly Oakstown Service & Maintenance Contracts 
In order to ensure your system is working at its best and ensure no damage to the system, Waste Water Treatments should be serviced and inspected on a regular basis throughout the year by qualified technicians.  Once a problem arises the call out charges and inspections can cost much more than having an annual contract which ensures the home owner peace of mind that their system is working optimally.
We are now offering excellent annual contracts and if you book and pay for a Service, we can upgrade you to an Annual Contract that entitles you to:
Waste Water Treatment System serviced
Emergency Call out Facility
Annual Inspection & Service of System
Yearly Contracts Available
Technical Support included
Call us on 0469431389 or complete the form below & we will reply ASAP
Please note* Your contact details will be kept on file and may be used in order to contact you in the future to provide information on our products as a result of your query.
Our Team
Our dedicated services team are here to answer all your queries. Our services manager will organise your maintenance service and one of our highly trained team of service engineers will carry out the service.
Massive thank you to Kris the engineer who sorted out the problem with my septic tank. He is a true gentleman. I had a problem because I wasn't aware the tank ever needed a service….but within 24 hours everything was working perfectly, thanks also to Paula in the office for her help and understanding.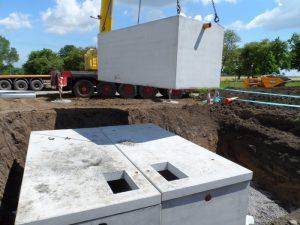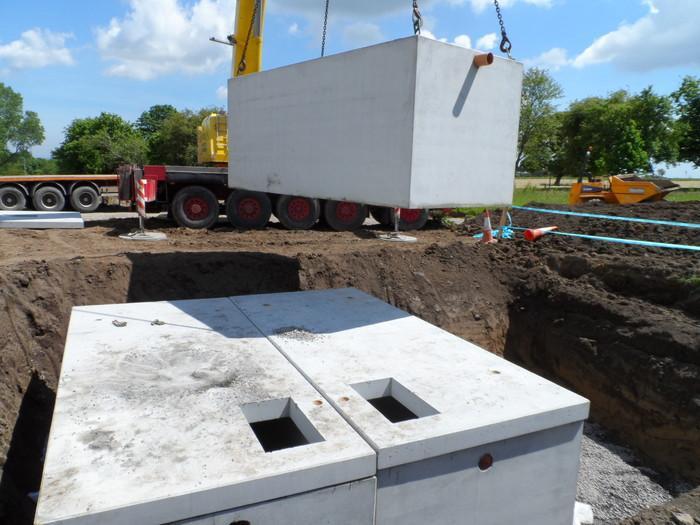 We are delighted to have worked with our client, a wedding venue…
https://www.oreillyoakstown.com/wp-content/uploads/2020/03/super-baf-installed-wedding-venue-meath-2.jpeg
525
700
O'Reilly Oakstown Editor
http://www.oreillyoakstown.com/wp-content/uploads/2016/01/top-logo1.jpg
O'Reilly Oakstown Editor
2020-03-16 11:12:09
2020-03-12 11:23:02
Super BAF system installed for Co Meath Wedding Venue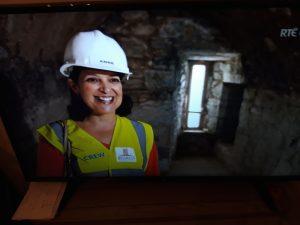 O'Reilly Oakstown are pleased to be associated with Belvelly…
https://www.oreillyoakstown.com/wp-content/uploads/2019/04/OReilly-Oakstown-on-RTE-Belvely-House-Cork.jpg
750
1000
O'Reilly Oakstown Editor
http://www.oreillyoakstown.com/wp-content/uploads/2016/01/top-logo1.jpg
O'Reilly Oakstown Editor
2019-04-19 10:50:36
2019-04-19 10:50:36
O'Reilly Oakstown Supply WWTS to Belvelly Tower House
UPGRADING YOUR SEPTIC TANK
Do you need to upgrade your septic tank?
Not all septic tanks need to be upgraded. If a septic tank is structurally sound and the percolation area is fit-for-purpose and there are no pollution issues then happy days. Sometimes a poor percolation area might just need a pump chamber and pump, which we often supply and fit for customers.
However if as sometimes happens, the septic tank or percolation area are of poor quality you may need a new septic tank or possibly a complete sewage treatment system if there are serious pollution issues.
Minimise Pollution
Because of it's 2-tank construction, the Oakstown BAF Wastewater Treatment System is the perfect for upgrading existing septic tanks.
If your septic tank is structurally sound, then you may only need to add the treatment tank to substantially improve your effluent quality.
A septic tank can break down typical wastewater by 30% BOD (Biological Oxygen Demand), while the upgraded system will increase this to 97.5% , thereby minimizing the polluting effects.
How can we help you?
Our representatives and technicians can review your needs and answer any questions you may have regarding sewage or rainwater treatment products.