Description
Our Precast Concrete 6PE Sewage Treatment Tanks System is the ideal BAF wastewater treatment for domestic dwellings.
Features of the 6PE Sewage Treatment Tanks
We offer a full installation service, supplying, fitting and commissioning each system.
Our staff will be on hand during installation with years of experience to ensure that your system is perfectly installed.
When installed, our tanks are fitted flush with the surrounding ground level – no unsightly equipment protruding above ground.
We supply the Electronic Control Box, Alarm Panel and all the necessary cable for each system.
We can provide a maintenance contract to ensure your septic tank is performing correctly.
Our PE6 system is supplied with concrete risers to maximum height of 900mm, up to 50 meters of 7 core SWA cable, control panel, air blower, water pump (depending on system) and a two-year guarantee on all components.
If you have a specific requirement, we offer a wider range of concrete tank shapes and sizes to cover a broad level of suitability. Call us on 046 9431389 or contact us on sales@oreillyoakstown.com.
Finance Available
We are now able to offer HUMM Finance – more here
---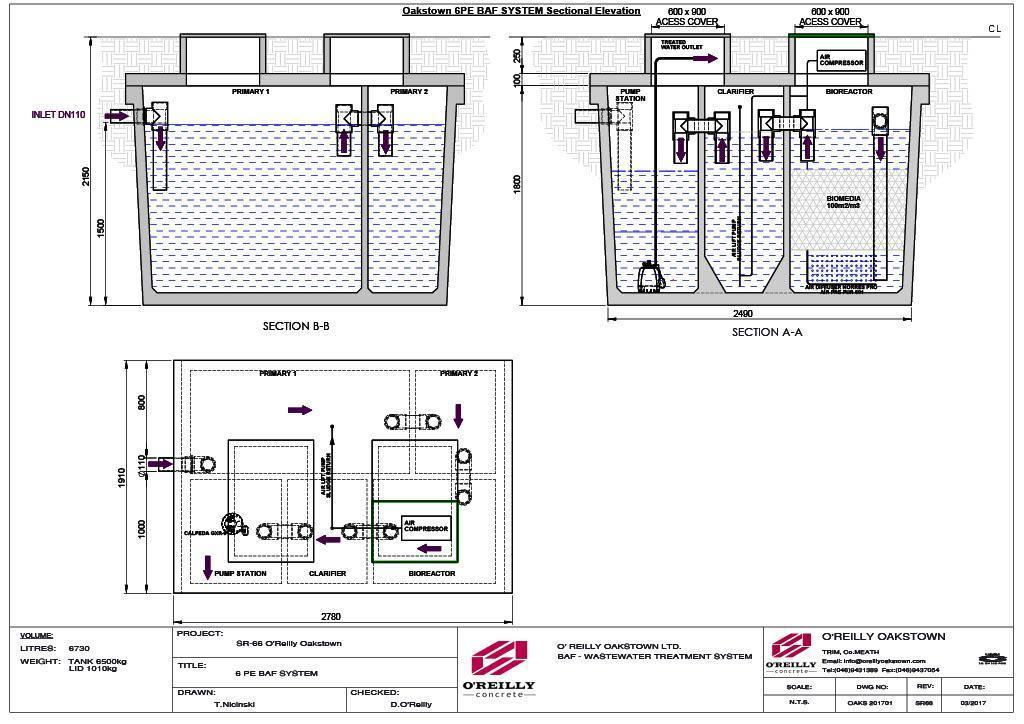 Have a question?
Call us on 046 9431389 or contact us on sales@oreillyoakstown.com with any queries about your septic tank. Also see our BAF Sewage Treatment Systems.