Description
Our Precast Concrete Septic Tank 3400L is ideal for new builds or for upgrading your tank.
Features of the Septic Tank 3400L
We offer a full installation service, supplying, fitting and commissioning each system.
When installed, our Septic Tanks are fitted flush with the surrounding ground level – no unsightly equipment protruding above ground.
We can provide a maintenance contract to ensure your septic tank is performing correctly.
If you have a specific requirement, we offer a wider range of concrete tank shapes and sizes to cover a broad level of suitability. Call us on 046 9431389 or contact us on sales@oreillyoakstown.com
Concrete Tank Advantages
Reliable & Durable – Reinforced concrete
Efficient & Economical – Low energy use
Discreet & Unobstructed post installation
EN 12566-3 & SR66 Certified
Full installation service from the Oakstown team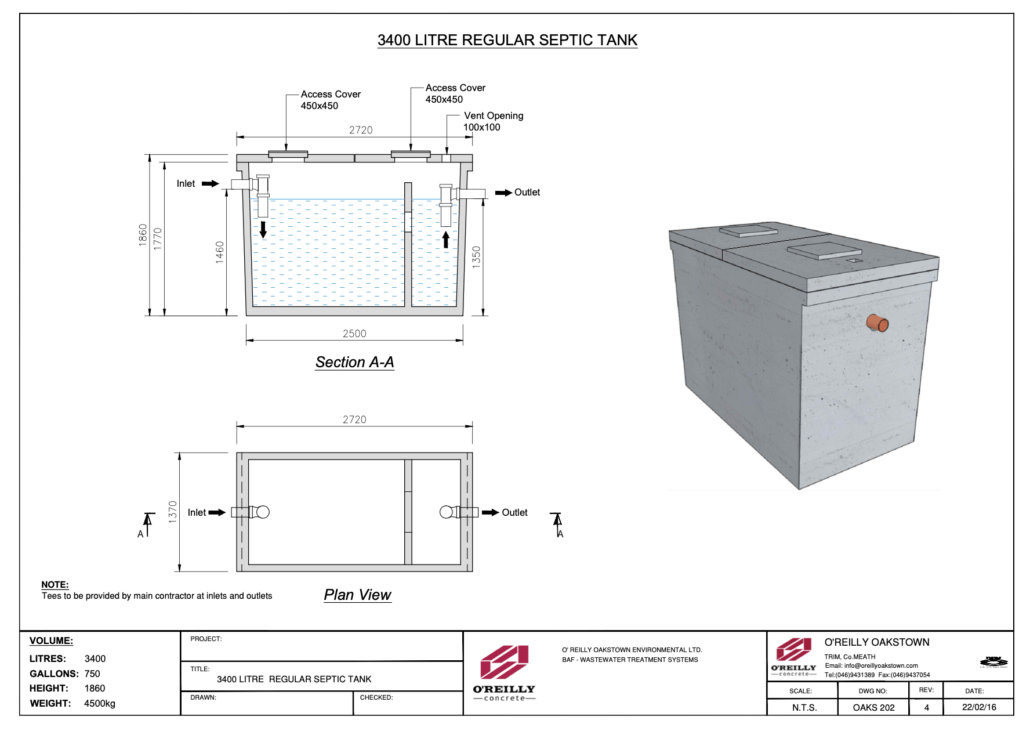 Have a question?
Call us on 046 9431389 or contact us on sales@oreillyoakstown.com with any queries about your septic tank. Also see our BAF Sewage Treatment Systems